Decent Homes Standard &
HHSRS
Compliance
Integrator Plus
Powerful and Affordable Asset Management Software


24/7 Customisable, cloud-based and Government compliant (England / Scotland)



Works seamlessly with housing management & finance systems through Data API
R

Would you just like a simple quote? We will do that for you

R

If you'd like a demo, no problem

R

And we can also provide a 7 day play of the software
This is one of the most customisable, intuitive and cost-effective products on the market today, and we will provide a no fuss, no obligation quote.
Powerful Reporting:
Full in-depth stock condition tools to manage planned maintenance with easy-to-read summaries. 

Specific component types that each have costs and lifecycles, for accurate forecasting

Easy to monitor and maintain compliance with dashboard views

Save asset filters based on specific assets or configurable sets of conditions
Accessible and User-Friendly:
Access your data 24/7 from anywhere using any internet-enabled device

Runs in a standard browser (Chrome, Edge, Internet Explorer), no local installation necessary

Reduced reliance on IT

No 3rd party plug-ins

Works seamlessly with housing management & finance systems through Data API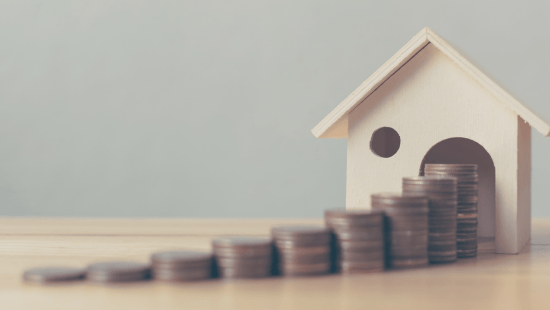 Manage costs and component lifecycles:
Create separate component replacement scenarios with specific lifecycles and costs for easy planning

Ensures your projects and works programmes are delivered within your annual budget

View a 30-year projection of costs for your whole stock or any subset

Group building components together and assess their impact against yearly totals

Move component group works to different years in your works program via an easy-to-understand interface

Compare the proposed plan with the existing program before applying your changes
Housing Health and Safety Rating System
(
HHSRS)
Stay vigilant about health and safety across your housing stock, by managing HHSRS with Integrator Plus. Make sure you know what issues exist for all of your properties and quickly see where attention is required.
Record details of the 29 government HHSRS factors, from 'Damp & mould growth' all the way to 'Structural collapse'.
Configure interpretation names and behaviours to match your internal processes (regardless of whether that includes point-based decision making or qualitative assessment).
Category 1 hazards are flagged at the individual asset and global level for an easy view of the most important issues.
Add multiple risks for each HHSRS factor, with individual notes and nominal costs.
Full history of previous risks, with 'resolved' flags to mark where risks have been neutralised.
Global HHSRS summary to show real-time HHSRS status of all dwelling stock.
Capture data via mobile survey and import directly.
Exportable reports with per-asset, per-factor breakdowns across any filter of assets.
Decent Homes Standard
(DHS)
Keep an eye on your compliance all year round, so there are no nasty surprises when it's time for your government return. Managing Decent Homes Standard in Integrator Plus can provide you with constant information and analysis in an easy-to-read package so you always know where you are with DHS compliance and what areas of your properties need attention.
Record the current status of all DHS factors individually, including HHSRS, State of Repair, Thermal Comfort & Modern Facilities.
Stock condition components can be linked to relevant DHS components – their condition will automatically affect the DHS status.
Multiple components can be linked to the same DHS component to allow the two areas to be managed independently, while maintaining their important links.
User-friendly per-asset summaries of DHS status to help see compliance at a glance and locate problem areas.
Global DHS summary to show the real-time DHS status of all dwelling stock, with the ability to drill down to groups of assets by detailed status (e.g. view all properties failing DHS for the 'modern facilities' factor).
Inline gap analysis with 'insufficient data' statuses for all key areas.
Capture data via mobile survey and import directly.
Exportable reports across any filter of assets.
DHS Individual Property in Integrator Plus
DHS Summary in Integrator Plus
It's all about the energy!
Our extremely competitive Energy Toolkit can be added to our existing Integrator Plus asset management solution, or purchased separately and used as a standalone product. It can work seamlessly with your software via our integrated Data API.
TARGETING– Based upon existing data, this element can show what improvement measures are necessary to achieve specific SAP targets across your stock and at what cost
IMPROVEMENTS

 

– This will allow you to evaluate your own measures for specific improvement scenarios – applying roof insulation, for instance. And you can view the before and after results
Integrator Housing Solutions is a family business that's provided asset management software to the housing sector for over 23 years.
Our founder, Vic Harrison, was one of the first qualified SAP assessors in the country, back in the 1990s. The family tradition continues with his son Paul Harrison (Director of Energy), and his daughter-in-law Helen Harrison (Managing Director).
We appreciate just how difficult it is for Housing Associations to tackle measures required to meet targets on their decarbonisation journey, whilst also grappling with the impact of rent freezes.
Conversations we've had with many Housing Associations have shown us that finding the right asset management and energy efficiency software products is a big challenge financially. This where we can help as we're able to scale up and down in respect of costs.
FREE demonstration and 7 day trial with no obligation
Integrator Plus is the asset management software to help you to measure and manage your data on your path to Net Zero. You can try it for 7 days, including a full demonstration, for free.