Looming gas boiler deadline puts energy data and modelling tools in the spotlight
With as few as 15 years left before a complete ban on new fossil fuel boilers, social housing providers face significant planning challenges, writes Paul Harrison.
A flurry of confusion over gas boilers followed Chancellor Rishi Sunak's autumn statement in November. Had the government just brought a ban on gas boilers in new-build homes forward by two years? It emerged that an early version of the 10-point green recovery plan, seen by the Times newspaper, was correct. The government will move the ban to 2023 or, failing that, implement it "in the shortest possible timeline".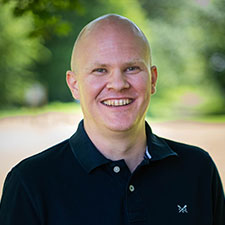 Is 2035 now the end-date for all gas boilers?
Surprise at the move diverted attention from another major pledge in the 10-point plan. "To set a clear path that sees the gradual move away from fossil fuel boilers over the next fifteen years as individuals replace their appliances". Natural gas boiler replacements could be history as early as 2035 – which would align with the plan's goal to fit 600,000 heat pumps yearly by 2028. Theoretically that would see the UK's last surviving domestic gas boilers scrapped around 2050.
The low-hanging fruit are gone
As new heat pumps cost 6-10 times more than gas boilers, the goal will add billions to future energy installation. Moreover, providers have already picked nearly all of the low-hanging fruit of lower-cost energy improvements, such as insulation and condensing boilers. Islington council, for instance, has only needed to find 39,000 for insulation work in recent years. For comparison, it spent five times more on domestic LED lights, and 400 times more (£16.3 million) on a plant to heat 1,000 homes using waste heat from the Tube.
Providers now have to assume that boiler renewals in 15 years' time may not use natural gas units. What they will use instead is by no means clear. While heat pumps and decarbonised grid electricity currently appear from SAP10 to be the government's first preference, the gas industry is pinning its hopes on converting existing pipelines and boilers to hydrogen. However, hydrogen is far from the easy magic bullet option some claim it to be. But since the government has already pledged £500 million to hydrogen research, it's possible that a clear energy winner won't emerge much before a complete ban on fossil domestic heating comes into effect.
For social housing providers, delivering cost-effective energy improvements in this uncertain environment will be challenging – especially against the backdrop of constrained central funding and changeable deadlines. Comprehensive energy performance data, at both bulk and per-unit level, will be crucial to planning and execution.
New asset management tools
Fortunately, as the November issue of Housing Technology commented, providers' "IT infrastructures, business applications and corporate processes are now fully geared towards extracting that data and proactively using it for business intelligence." And on the execution side, soon-to-be-available software tools will allow housing providers to "plug in" their entire stock's energy profile for broader strategic evaluations or quickly drill down to subsets or individual units for accurate and specific retrofit modelling and planning. The next fifteen years of climate-change-driven housing asset management promise to be interesting indeed!
Read more Housing Insights >>