The top five software features for successful onsite surveys
An Interview with Glen Vardy of Roberts Vardy Associates
The average housing association spends thousands each year on surveys to ensure their portfolio of properties are safe, comfortable and energy efficient for their tenants. Asset managers are looking for detailed, efficient and accurate results from their teams of surveyors. So how can their software choices make a difference? Notus Pocket Surveyor from Integrator Housing Solutions is the ultimate survey tool for mobile devices and here's why we can make that statement with confidence: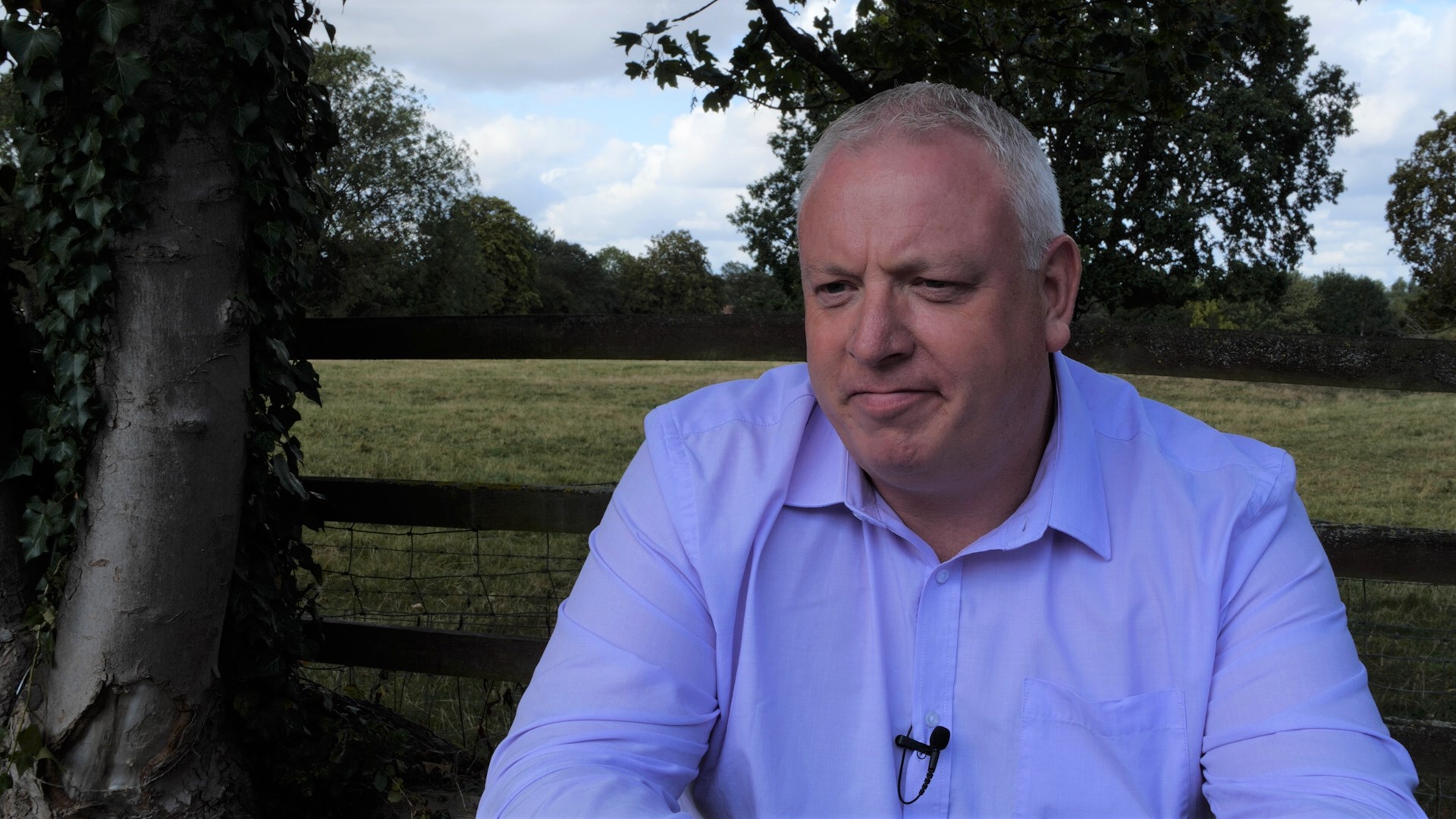 The importance of photography in surveying
Photographs are vital to the value of a survey. Not only do they prove that a surveyor has inspected what they've claimed to have, but they support the surveyor's judgement and decision making at the time. Enabling a surveyor to quickly and efficiently take photographs mid-survey without disruption, can make a real difference to the usefulness of the final survey. As Glen Vardy from Roberts Vardy Associates states, "What you're looking for is the capability to take photos within the actual app.
"You need software that can code and then link each photo you take to that specific area of the survey. So, if you are assessing the kitchen, for example, and you take a photograph – when it comes into the system at the other end, you will see the photo already linked against the kitchen. Not the old way where you had to make a file name for each photo, then send these photos separately and relink them. The Notus system does all that for you. It's a real time saving device. 
"It also means a surveyor is more likely to take more photos because it's less onerous work for them. Where previously they didn't do it unless it was absolutely necessary, now I will get 30 or 40 photos with a survey." 
Why is that important? Because more photographs help to support any comments or judgements from the surveyor and therefore should a housing association be approached by a tenant claiming their kitchen is in a terrible condition and needs replacing, the survey can demonstrate and back up any decision made by the housing association. 
Glen continues, "should a surveyor also find anything untowards or anything that has an urgency about it, they should also easily and quickly take photographs and send these through as well showing where the attention is needed." 
Adding value to your survey with adhoc notes
A lot of survey software is very structured and inflexible in the way it can be approached by surveyors. But as we all know, each asset in an asset manager's portfolio is individual in need. And for this reason, the ability to write extra, ad hoc notes can be incredibly helpful. 
"Being able to make notes against sections of a survey or individual components, as well as photos, is invaluable," says Glen. "On a typical stock condition system, you might comment that a kitchen that was installed ten years ago, has five years still to go. So you would put it down for renewal in 2026. But what if you thought the kitchen sink needed replacing in the meantime due to water damage. You need a flexible system that enables you to take a photograph of that sink and write notes against the photo showing why you believe it should be replaced ahead of the kitchen renewal date." Bespoke note taking of this nature offers surveyors more autonomy with their decision making and expertise, and the ability to be more definite and descriptive.
Familiarity with your own device
All of us already know how to work our own devices, like the smartphones or tablets we use everyday at home. So why bother having to learn an unfamiliar device for importing survey data? What you need is a system which you can download as an app onto a familiar device which you are comfortable with and therefore can quickly and easily use on the road. 
As Glen comments, "You want software which is capable across Android and IOS. Most people will have an Apple or Android phone, so they already know how to use a device like this. You therefore have a lot of flexibility if you are buying new devices. We bought Samsung S6 Lites, which have a 10 inch screen and you are able to buy a host of accessories for including a lanyard and a robust case. This means you can hang them around your neck safely whilst you're measuring up and then simply pick them to take photographs."
The ability to work offline without losing work
It's best to look for software which can work offline as well as online, so you don't always need a wifi or 4G connection when surveying. Instead you can just download the survey before you leave the house or office, work offline on site, and then reupload all of your data when you return to the office at the end of the day.
User friendly interface and logical workflow
Any software you use for surveyors needs to be user-friendly and flexible in its approach. Every single surveyor will have their own ways of working through a survey. "I normally work from the outside first and then a top down approach inside," says Glen. "It's called your walk order. And it determines the order in which you will answer survey questions. You need software in which you can therefore change parameters, costs, life cycles and easily add questions as well. You don't want to have to be asking IT to do this for you. 
"Software which enables you to collate energy efficiency information at the same time is incredibly valuable for the surveyor and the housing association. You want to be able to do it all as part of one survey using the same database, including EPCs, RdSAP, HHSRS and Decent Homes. It is more likely now that surveyors will focus on zero carbon and minimum energy standards, so it makes sense for surveyors to do this as well as stock condition. That way it is one visit to the property which is better value for the housing association and less disruption for their tenant."
Notus Pocket Surveyor is the ultimate survey module for mobile devices. A companion product to Integrator and Integrator Plus, it enables rapid data collection and access to the latest information on housing stock from a mobile device. Using Notus, housing officers, contractors, and surveyors can access Integrator, the most comprehensive, user-friendly solution for property asset management, whilst on the move.
The benefits of Notus Pocket Surveyor:
It's fast – Notus improves the speed, accuracy and consistency of stock condition surveys. Allows fast access to survey results from a central database and only requires an internet connection for uploads and downloads. 
It's accurate – Notus ensures decisions on site are based on the most up to date information. It features on-site RdSAP data collection and is compatible with device voice recognition software to assist in recording evidence notes. 
It's supported – Notus works with Android and iOS devices. With timestamp recording and unlimited free text evidence notes which can be recorded against components or questions. 
It's customisable – Notus enables survey data, notes and photographs to be imported in one simple synched process. Optional levels of data validation before sign off and a full survey history tracking and reporting included.
"Storm Tempest has successfully used Integrator's Notus data collection software since 2017 on several projects for one of the largest national registered housing providers. The feedback received from our surveyors is that Notus is intuitive, reliable and simple to use and this has resulted in increased accuracy and productivity making the software extremely cost effective.
"Storm Tempest has been so impressed with the product and support that we have now directly purchased Integrator Plus and Notus software to offer this service to our smaller clients who may not have this type of system."
Get the most out of Notus Pocket Surveyor
Integrator Housing Solutions offers specialist training courses, for you or your team, to give you the confidence, competence and clarity at work. You'll develop your housing, surveying or asset management skills drawing on Integrator's 21 extensive years across the industry. Our courses are delivered by an experienced asset management and property maintenance practitioner and will help you identify key issues together with developing your skills and understanding.
One day, face-to-face course for a maximum of six participants.
Using the mobile Notus Pocket Surveyor software, this course will ensure each surveyor has the skills and confidence to complete surveys using a handheld device and remotely send collected survey data and photographs back to base. The course includes on-the-ground support during a live site survey.
Getting started
Navigating the app
Data collection
Photos and evidence
Sending and receiving
Tips and best practice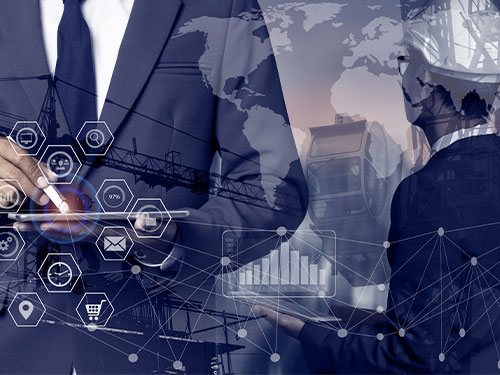 Read more Housing Insights >>